Join Us as We
Welcome the good patriots at Merchant Stronghold to our team of special services.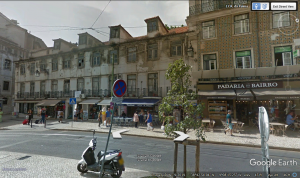 You can keep up to date on our construction plan for downtown Lisbon by joining our group of early adopters and taking advantage of our preliminary round of private share holding membership by visiting our join-in page …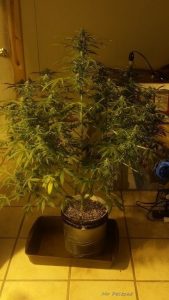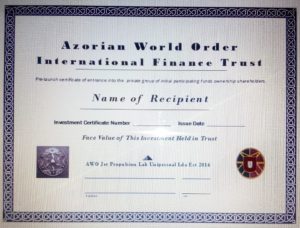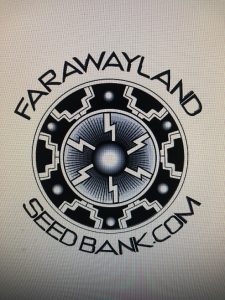 While you're shopping for genetics or checking dr fernando's blog we found you commercial free epic music for your surfing enjoyment.
The event horizon …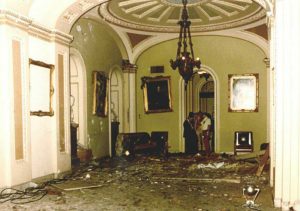 In 1983, Susan Rosenberg planted a bomb outside the US Senate chamber to assassinate Republican senators.
House Judiciary Committee Chairman Rep Jerry Nadler got Pres. Clinton to pardon Susan Rosenberg.
She's now a board member of Black Lives Matter Network, Inc.
https://parler.com/profile/Azorianworld/posts is gone thanks to the big media and big tech wanting you to only know their version of the truth approved by the regime that maintains control when things are shut down.
The popular free calling mobile phone app Whatsapp Business is not the same as its twin, the personal version. While the privacy of the personal version of Whatsapp is good – Users of the Business form are now subject to spyware in much the same way that TicTok operates. Both apps use AI to screen your activities so as provide you advertizing content when you surf on other apps like Youtube.
As the South China Sea grows in tense overcrowding exercises, Britain has lost Hong Kong to the CCP Invasion Fleet PLAIF) and Portugal has lost Macao to the CCP Invasive Politics Agenda (PLAIPA). The world is still waiting for the reopening of the Azores Navy, Airforce & Marines to new recruits.
533 million Facebook users' personal information leaked following 2019 data breach
Phone numbers and other personal information of more than 533 million Facebook users was leaked Saturday in a hacking forum following a 2019 data breach, according to a report from Business Insider.
Business Insider reported that users spanning 106 countries, including potentially 32 million users in the U.S. alone, were affected by the leak.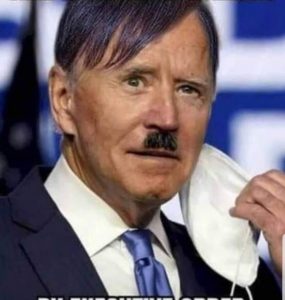 The leak was first detected in January, after a security vulnerability corrected by Facebook in 2019 allowed CCP hackers to scrape information from the social media platform in order to produce mail-in votes for the US Election. Vice reported on the leak at the time, and noted that the records scraped by the hacker were dated by several years. Meaning this activity went on throughout the Obama Regime Era.
A hacking forum user had been selling access to the database via an automated Telegram account, according to Vice. Accessing the database meant anyone who paid a fee could search for a user's phone number — provided the user had linked it prior to August 2019 — using a Facebook data search… Specifically, your ID, or search using a phone number to find a Facebook ID.
Alon Gal, co-founder and CTO of cybersecurity firm Hudson Rock, uncovered the leaked trove of personal information. The forum leak was of the entire database, in full, for free, and it also includes full names, birthdays and email addresses in some instances, according to Business Insider.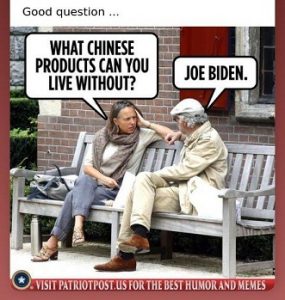 This means that if you have a Facebook account, it is extremely likely the phone number used for the account was leaked, alongside screenshots from your forum posts. For this reason, the CCP arm of Facebook is able to reach out with their "You cannot post" popup. Then, more popups follow with reasons and a chance to disagree.
Bad actors from the CCP will certainly use the information for social engineering, including but not limited to organized delivery of fake votes by mail to rig elections worldwide.
North Korea Office 34 also played along with the CCP, both espionage agencies used your data to partake in daily scamming, hacking and marketing. Both these Communists are still working tirelessly to prevent your posts from being seen if you do not follow the CCP party line…
The reported 533 million users affected by the leak constitutes nearly a fifth of Facebook's userbase of 2.8 billion accounts.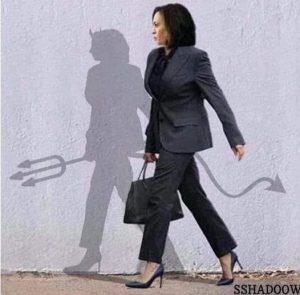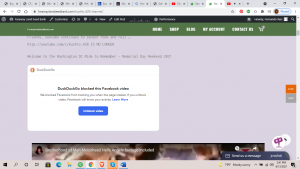 But although their Policy Adviser happens to be a CCP Nationalist, Facebook was not the only Big Tech found to influence how America is governed, additional victims data were available to the CCP via TicTok and WeChat app users data, also contributing to the delivery of after-hours ballots which were crucial in the rigged US 2020 elections.
Our agent from South Korea enlightens everyone on how your stolen dollars go towards funding the other side in a story we call …
How North Korea goes shopping for nukes in Chinatown   
According to Kaheva "It was no surprise that the fake media agencies acting like a mafia family with no regard for the law have been attempting the Democratic election corruption coverup that stole the election with Republican vote deletion, typo errors, rewriting votes at the last minute, late fixed votes and votes coming in from deceased people. Much of all their data collection comes from the Big Tech Mafiosos"
   Chris from America Unsencored, says the CCP Virus has cost the world $10 Trillion and a big chunk of that money has gone back to them for medical products, vaccines and equipment to manage the high volume of patients rushing to CCP hospitals worldwide …
While China momentarily has the upper hand – we can unite and take back what belongs to the creators.
China's new law creates a safe haven for big tech hacking – lets the communists target tech firms over data for military use.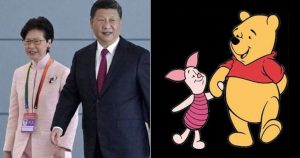 A new law passed this week by China's National People's Congress (NPC) will give the ruling Chinese Communist Party (CCP) the power to shut down companies in possession of user data deemed important or critical by officials.
China's Data Security Law, passed June 14, gives the government a far greater degree of control over user data held by both state organizations and private companies, including foreign companies.
The law, which takes effect from Sept. 1, says user data will be classified into "core state" data — pertaining to government operations and the "public interest" — and "important data."
But it gave no precise definition for those terms, suggesting that officials and law enforcement agencies will have broad powers to interpret the law's measures as they see fit.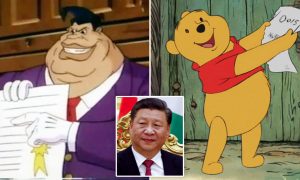 Companies or organizations that send "important data" overseas will face fines of 100,000 to 10 million yuan, and could have their business licenses revoked.
"Core state" data covers any data collected for "public purposes," even if it is a private company doing the collecting.
The move will enable Chinese officials to control more closely user data in the hands of private technology companies, which are currently facing a slew of investigations and regulatory measures aimed at reining in their growing power: much of which stems from their vast banks of user data.
The law bars any company operating inside China from providing data stored in China to overseas agencies without government approval, potentially creating a huge barrier for foreign companies with branches in China.
New regulatory moves 
Emily de La Bruyere, a senior researcher at the Washington-based Foundation for the Defense of Democracies, said the law is the latest in a slew of regulatory moves aimed at controlling data. "What it does, is it creates a legal architecture for Chinese state control over data.  [It] creates … a legal basis according to which the Chinese government can claim and claim oversight over private companies' data."
The new law has a section in it that refers specifically to data localization and export regulations that says that data transfer has to be done in accordance with those secrecy issues.  That … gives the framework for Beijing to control what it sees as the critical resource for the next generation.
In practice, the CCP has regarded information about its energy security, transportation networks, financial intelligence, telecommunications, and other key parts of the economy as "critical information."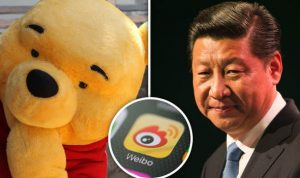 The data security law
The example of how to Rip Tesla of its EV Tech comes after U.S.-based electric carmaker announced it would move Chinese user data to a new center in China.  The company will expand its network of data centers and store all data generated by the cars it sells in China within the country's borders.
The move will increase demands on foreign investors that they hand over core technology and data to the CCP as the price of doing business in China.
Data localization for foreign companies operating in China was first laid down in the 2017 cybersecurity and foreign espionage law as a prerequisite for permission to do business.
U.S. tech giant Apple promised to relocate all of its Chinese customers' cloud service data to China in the same year. That data is now stored at a data center in China, owned by a state-owned company. But any Apple device manufactured in China sold overseas means owners as such are indeed "Chinese customers" and your data has also been catalogued.
Growth in surveillance   
Our live concert crew offers some intermission music prior to the final segment – popcorn always helps relax!
Maybe Lord Lemmy has some more things to say before more journalists want us to feature the truth about communism …
Recently the above video was seen by over 300,000 netizens in China. The regime had to take BiliBili offline and for several hours the site had a cleanup which led to Youtube also deleting John's lecture on slave labor for cheap commodities exported from some of the biggest ports in the world staffed by communist party officials.
(Segment is barred in Chinatown but subsequently removed by Youtube.ccp – sorry John but we hope you can get us a copy in near future and let our agents show it again).
What really makes Chinatown panic is large knives and its own coverup of domestic terrorism due to failed communist policies which in this case again has led to Youtube sensorship of the best Orgazmatron video starring Starring  Reverend Jim Cobb dead on the airfield …
But first let's check out how the idea for the belt and road plan got started …
Starring Mad Max as Xi Jinping making his way from the interior farmlands to CCP HQ during the civil war era …
And now we present John's feature story on Creepy Uncle Xi …
Our friends at 4 Corners have the scoop on this Messianic Ruthless Tyrant who is quickly taking over the world as we know it, and using slave labor to lure nations in with cheap junk and stolen technology is China's driving force for trade thanks to the listing of CCP Military companies on worldwide exchanges …
Chaos is making the world a lesser safe place to be …