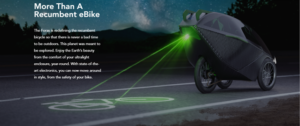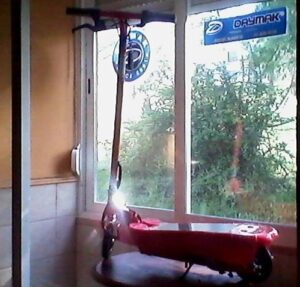 The Goods on The Foras …
The FORAS is much more than a covered recumbent eBike.
With powerful electric assistance, this product is an ultralight single-passenger car that will move quickly and silently through the cities- regardless of inclement weather.
No insurance or licence required.
The Foras boasts a full-throttle, six levels of Pedal Assist, seven Shimano gears, rear-reverse, storage, stereo, GPS, alarm system, back up camera, trickle-solar charging, and charge in as little as one hour. It also has availability in different configurations, sporting a range of up to 200km or 125 miles!