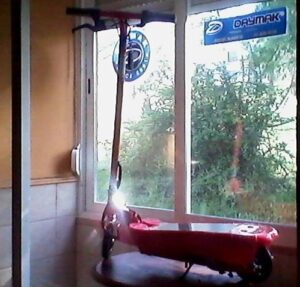 The Goods about The Tectus … (pronounced just like Texas)
The TECTUS gives freedom to ride anytime, anywhere.
As a fully enclosed vehicle, it blocks outdoor elements like rain and snow.
Its' dual motors tackle dirt, snow and sand roads.
This is a true all-weather, on-road off-road mobility scooter.
No insurance or licence required.
Features include a full-throttle with a reverse function, storage compartment, stereo, GPS, alarm clock, back-up camera autonomous driving features, trickle solar-charging, and a fast charge time of as little as two hours.
Available in multiple configurations with a range of up to 160km or 100 miles!